Join us for the launch of the Alliance for Journalists' Freedom's
Press Freedom Tracker (PFT)
Wednesday, 14 July at 11am AEST
(this is an online event)
The PFT is a data tracker for press freedom incidents in the Asia–Pacific. We believe it's a critical tool to help understand these incidents and their effect on democratic principles.
Our data shows that press freedom across the region is deteriorating at an alarming rate. What does this mean for regional stability? What does it mean for Australia? And what should our foreign policy response be?
Join AJF's Peter Greste in conversation with Natasha Kassam, Director of Lowy Institute's Public Opinion and Foreign Policy Program, to unpack the numbers and their implications.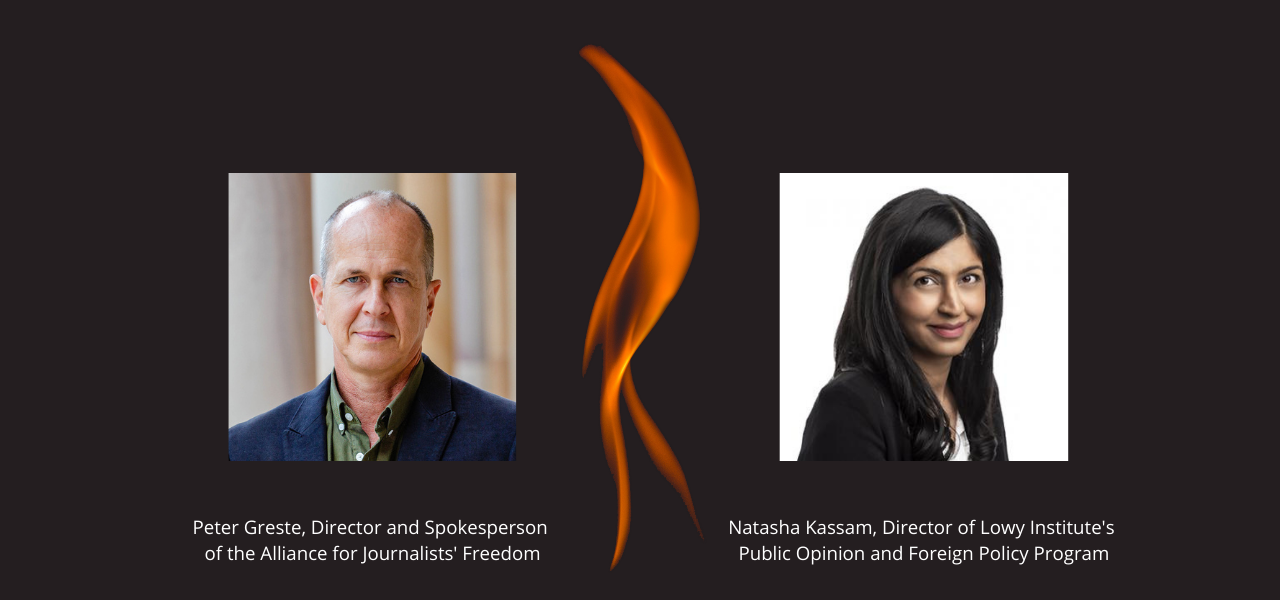 While a number of organisations monitor the state of press freedom and human rights globally, no group concentrates on press freedom in the Asia–Pacific in quite the way we have.
Our evidence reveals it has become drastically worse since the COVID-19 pandemic prompted governments to pass laws controlling the flow of information and movement. The ongoing crisis in Myanmar, as another example, has driven a steep rise in incidents too.
To help governments, journalists, human rights groups and the public understand the problem more deeply, the
AJF has created an interactive map that updates developments with implications for press freedom in real time.
This project hopes to support the advancement of press freedom and democracy. We look forward to launching the PFT with you.